Binance, the world's largest cryptocurrency exchange, is celebrating the 13th anniversary of Bitcoin Pizza Day. This historic event occurred in 2010 when two pizzas were traded for 10000 BTC. In another significant news, Solana (SOL) announced the integration of Artificial Intelligence into their system. The excitement doesn't end here for crypto enthusiasts. The new meme coin on the crypto block, Caged Beasts (BEASTS), is about to live with its presale generating quite a buzz in the C-Town.
Celebrate Worldwide with #BinancePizza
In honor of this momentous day for the crypto industry and the revolutionary impact it had, Binance (BNB) has partnered with members of the community to create their own pizzas adorned with a unique 'BTC' toppings logo. Vloggers and influencers will showcase their pizza creations on various social media platforms.
The Binance Pizza Day celebration extends worldwide, spanning from the birthplace of pizza, Naples, Italy, to local pizzerias and pizza vans in ten countries: Brazil, Bahrain, Pakistan, Vietnam, Cambodia, Uruguay, Mexico, Argentina, and New Zealand. The community is also encouraged to join in the Pizza Day festivities on social media and the Binance app.
By sharing their Binance-themed pizzas using the hashtag #BinancePizza or completing specific tasks to collect all the Pizza Flavours on the Binance app, participants will have a chance to win the crypto equivalent of a year's worth of pizza. The online festivities will persist as Binance organizes a virtual live meet-up on May 22 at 12:00 PM UTC, featuring CZ and prominent Binance Feed creators, who will engage in discussions about the significance of Bitcoin Pizza Day.
Solana Incorporates Chat GPT Plugin
On May 23, the Solana Foundation, a non-profit organization committed to developing and maintaining the Solana blockchain, made a thrilling announcement. They have successfully integrated artificial intelligence (AI) into their system by incorporating a ChatGPT plugin developed by Solana Labs.
According to the developers, this ChatGPT plugin can be downloaded from GitHub and will greatly enhance the understanding of Solana data and protocols and provide valuable information about Solana's computing infrastructure and DeFi projects.
Currently, the plugin offers several functions, including the ability to purchase non-fungible tokens (NFTs), transfer tokens, examine transactions, analyze public account data, and even discover NFT collections based on their floor price on Solana.
To further promote the integration of Solana blockchain and AI, the Solana Foundation has decided to increase its funding for grants in this field from an initial commitment of $1 million to a remarkable $10 million. As a result, the foundation has already received 50 grant applications through its rolling grants program.
Caged Beasts Grand Vision
Prepare to witness a groundbreaking revolution in the world of finance with Caged Beasts (BEASTS). This innovative concept of "Caged Liquidity" is poised to redefine transparency and outshine other tokens in the market. Get ready to liberate yourself from the limitations of traditional finance as Caged Beasts charges ahead.
Transparency is the core principle of Caged Beasts. By securely locking funds, this exceptional community token fosters trust and distinguishes itself from the competition. Bid farewell to dubious practices and embrace a new era of openness in the finance industry.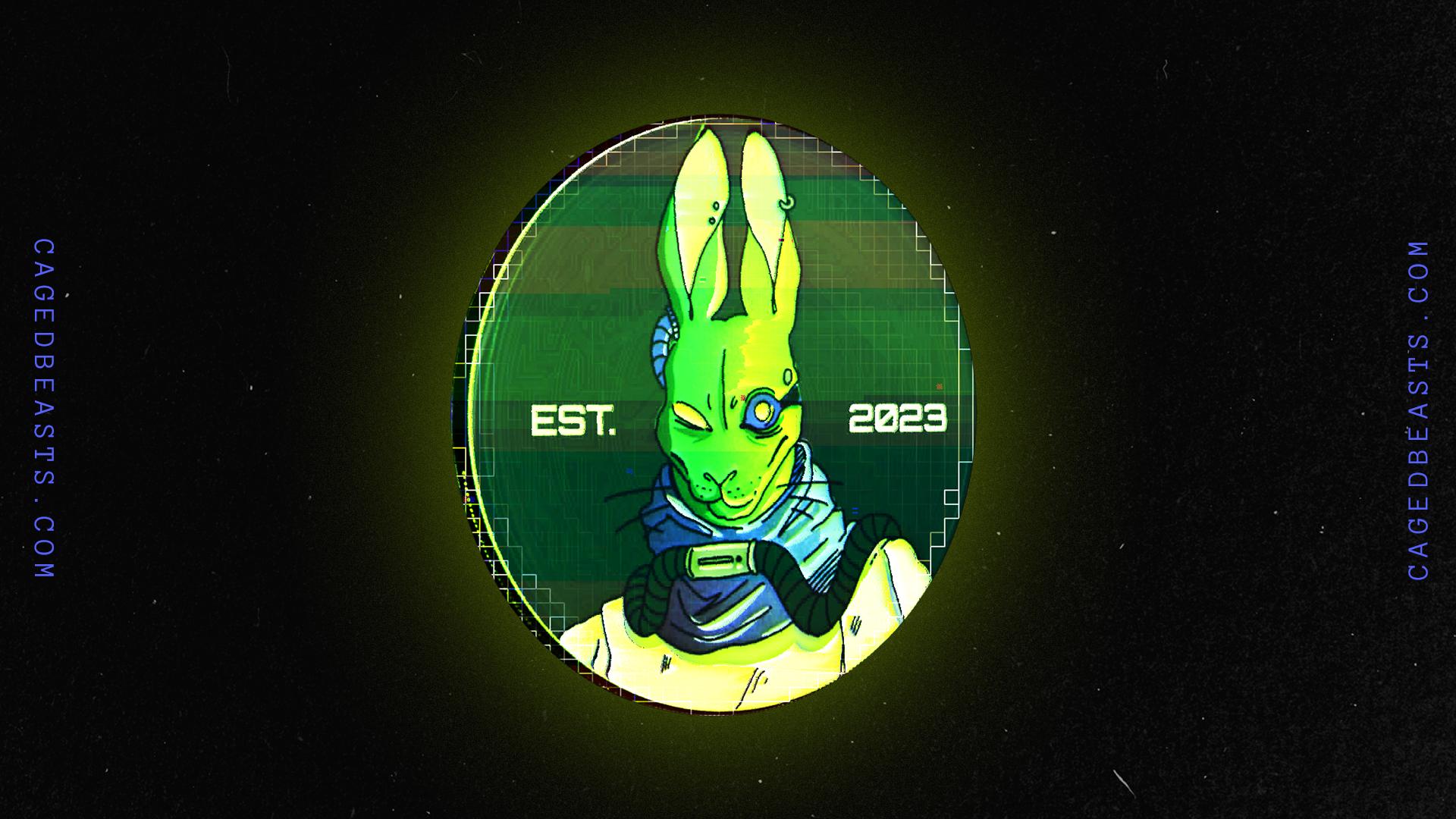 But that's not all. Caged Beasts has a grand vision of reshaping the entire finance industry through decentralization. This fearless token strives to break free from the restraints of centralization and empower the community like never before. It's time to unleash the true power of the people.
Caged Beasts is committed to keeping the community engaged and entertained. Brace yourself for exhilarating competitions, enticing bonuses, exclusive events, and awe-inspiring NFT releases. As a member of this remarkable community, you'll have priority access to all the latest announcements.
Now, let's delve into the roadmap. Caged Beasts has meticulously planned three major stages. The first stage, known as the Plot stage, involves establishing a strong presence on social channels, creating an impressive official website, conducting thorough token audits, completing KYC checks, and verifying locked liquidity wallets. They are leaving no stone unturned as they lay the foundation for this revolution.
With active community involvement, transparent tokenomics, and an ambitious roadmap, Caged Beasts invites you to secure your place in this thrilling journey right from its inception. All you have to do is sign up on the page.
Caged Beasts
Website: https://cagedbeasts.com
Twitter: https://twitter.com/CAGED_BEASTS
Telegram: https://t.me/CAGEDBEASTS