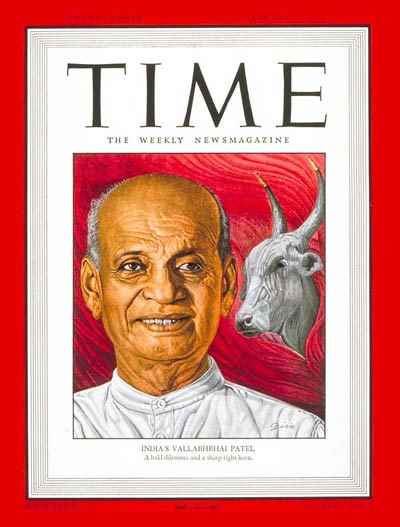 "The country will always have one complaint, every Indian will always regret and feel the pain...Had Sardar Saheb been our first prime minister, the country's fate would have been different, the country's face would have been different"
Thus spake Narendra Modi at a function to mark the inauguration of the renovated Sardar Patel Museum in Ahmedabad.
Many years back, in an Outlook special issue on counterfactual history, historian Ramachandra Guha had raised the same question:
'What if Vallabhbhai Patel, not Nehru, had been India's first Prime Minister?'. My view: the Congress would have become more right-wing (and pro-Hindu), with Nehru leaving to start an opposition party which, with his charisma (which far exceeded Patel's), would have swept to power in the first general elections. So, I fear, this most remarkable and simultaneously most reviled of modern Indians would have become prime minister after all.
The issue also had an entire article by Alam Srinivas which concluded by saying:
As India's first PM, Sardar Patel would have prompted more questions and provided few answers.
Read the full piece: What If Patel Was PM?