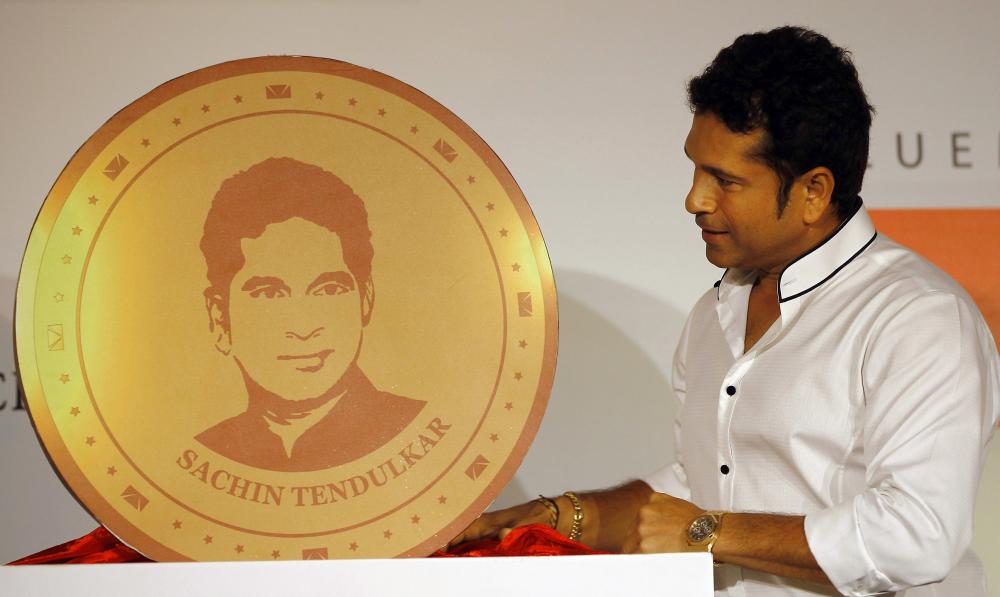 Mukul Kesavan nails it in the espncricinfo:
Over the last two years Tendulkar has been more accountant than artist. His ledger is filled with entries that tally quantity and longevity. He has a 100 international hundreds, over 34,000 international runs, and by the time the Wankhede Test is done, he will have become the first cricketer in the history of the game to have played 200 Test matches.

Over the last two years he has plodded towards these landmarks with all the flair of a time-serving journeyman. From being a batsman who brought to the crease the intent of Viv Richards in a rage, he has become a batsman as intent on self-preservation as Boycott batting out a bad patch.

Does it matter? He remains the greatest batsman of his generation and India under Dhoni are once again near the top of the Test match tree. Tendulkar carried India, so the argument goes, for more than 20 years: can't India carry him for two?

No. It can and has, but it shouldn't have. Children ought to be indulged, not great men, and Tendulkar is an immortal. These two years have damaged Tendulkar, the Indian team and cricket as an international game.
Read the full column at espncricinfo: A farewell left too late
And this is not the first time he's articulating these thoughts, for what he wrote way back in 2012 bears repetition and deserves to be quoted at some length:
But Tendulkar isn't merely a great player; he is the greatest human brand in the history of Indian advertising. So many corporations have so much riding on him that his career can't be allowed to end like Dravid's: it has to be talked up and eked out and wrung dry so that it gives them a fair return on their investment.

As Tendulkar's career faltered over the last year, the prospect of the hundredth hundred became for Coke and Adidas and his other sponsors a heaven-sent way of disguising the new low at which his career had plateaued out. They didn't invent the idea but once they found it in the zeitgeist, they ran with it. The hundredth hundred became an imminent peak, always just one innings away, and since this mountain top was one that only Tendulkar could climb, it helped elevate him at precisely the point where his form dipped.

There's a bizarrely funny photograph of Tendulkar at a press conference in a shiny shirt flanked by two anonymous corporate men. One holds a special Coke can that commemorates the hundredth hundred and the other man is holding an Adidas shoe. Tendulkar stands in the middle, with a shoe in one hand and a can in the other, like a shaman about to divine the hidden with the help of unlike fetishes.

Tendulkar's unwillingness to share responsibility for defeat (in an interview he attributed the whitewash in Australia to the absence of big opening partnerships) and the uncharacteristic way in which he milked the Mirpur hundred seemed like a case of individual and corporate anxiety merging and, in concert, trying to make the most of what was left.

For a man who through his long innings has been a model of unassertive poise, the crassness of the publicity blitz and his own odd complicity is startling. It cheapens a great cricketing legacy, like a tinsel garland on a solid gold icon. Tendulkar doesn't have to brief us about his retirement plans; he is the greatest batsman of his time and he ought to play for as long as he can hold his place in the team. But he should, as he did in his pomp, let his bat do the talking.
Read this 2012 column at the Telegraph: Tendulkar's Twilight