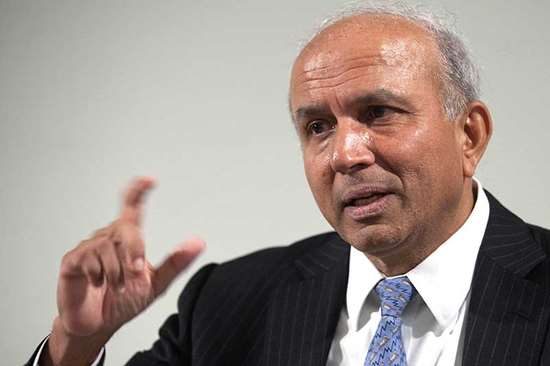 BlackBerry Ltd. stunned the investing world by announcing it had signed a deal to be bought by a consortium led by Fairfax Financial Holdings Limited, the largest holder of the company with about 10%, in a deal valued at U$4.7 billion
The consortium is said to have offered US$9 per share in cash for the smartphone maker.
Prem Watsa, known as 'Warren Buffett of Canada', has been Chairman and CEO of Fairfax Holdings since he founded the company in 1985, and controls half the voting rights of the company.
The announcement of the deal came a month after Mr Watsa stepped down from the BlackBerry board as the company announced it would seek a sale.
Mr Watsa joined the BlackBerry board in January 2012 and his resignation a month back was widely viewed precursor to him making a bid.
On Friday, BlackBerry had announced a cut of about 40 per cent of its global workforce (about 4,500 jobs) and record a writedown of nearly $1 billion.
"We believe this transaction will open an exciting new private chapter for BlackBerry, its customers, carriers and employees," Fairfax chairman and chief executive Prem Mr Watsa said in a statement today.

"We can deliver immediate value to shareholders, while we continue the execution of a long-term strategy in a private company with a focus on delivering superior and secure enterprise solutions to BlackBerry customers around the world."

The BlackBerry board of directors has approved the terms of the letter of agreement.
Last year Outlook did this fascinating profile of the reclusive 'Warren Buffett of Canada', also known as the 'Oracle of Ontario': Livin' On The Hedge