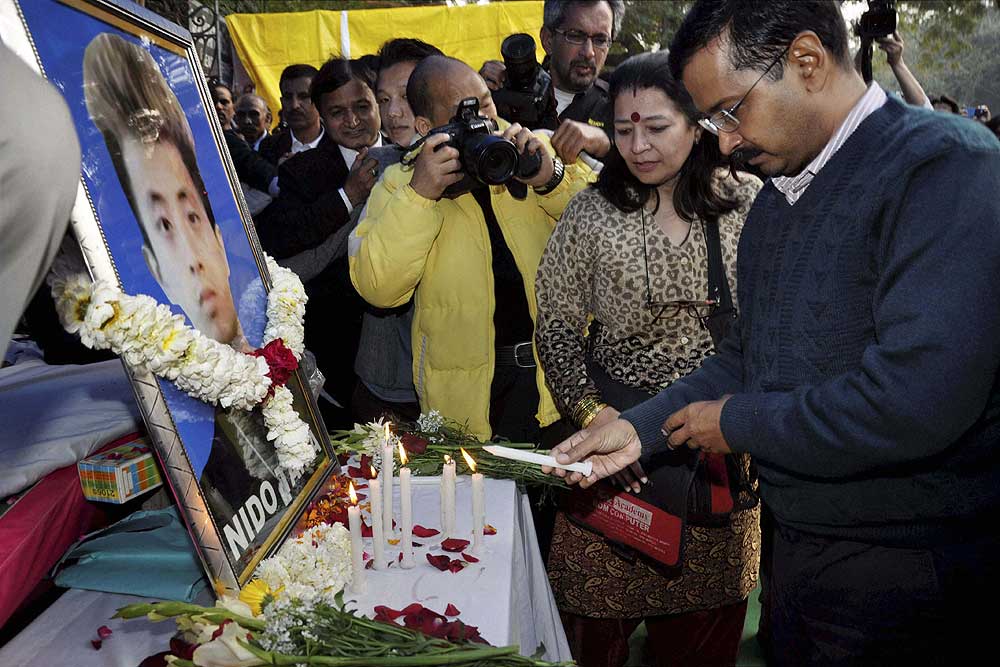 After pointing out the obvious lessons to be learnt by Kejriwal and Co., writing for the Telegraph, Mukul Kesavan asks if there are, equally, lessons for Aam Aadmi Party's liberal critics: Why the AAP still matters
From what point of vantage do we criticize their valorization of community? The short answer might be: as feminists, as socialists, as liberals. But if, from these positions, we find their invocation of the People naïve or undiscriminating or reactionary, who are we offering as the alternative agents of a properly progressive democratic politics? Women? The working class? The middle-peasant? Right-thinking people? The secular individual? All of the above?

A liberal who distrusts the invocation and mobilization of local communities in a political system such as ours, is either choosing a technocratic top-down politics where a right-thinking elite knows best, or embracing political marginality by addressing only those sections of society that she thinks are politically kosher. In a political context where the Bharatiya Janata Party and its promise of a managerial majoritarianism threatens to carry the day, is intellectual fastidiousness about clubbing unlike social groups together into mohalla communities going to stop liberals and people on the Left from supporting a countervailing vision of a desi people?

Liberal voices ought to continue to criticize the Aam Aadmi Party as it fast-forwards itself into political adulthood, a process accelerated by the imminent general election. There's some evidence to show that such criticism helped the AAP evolve away from its anti-political, godman-ridden India Against Corruption avatar into an inclusive social democratic political party, happy to steal the dynastic Congress's political turf.