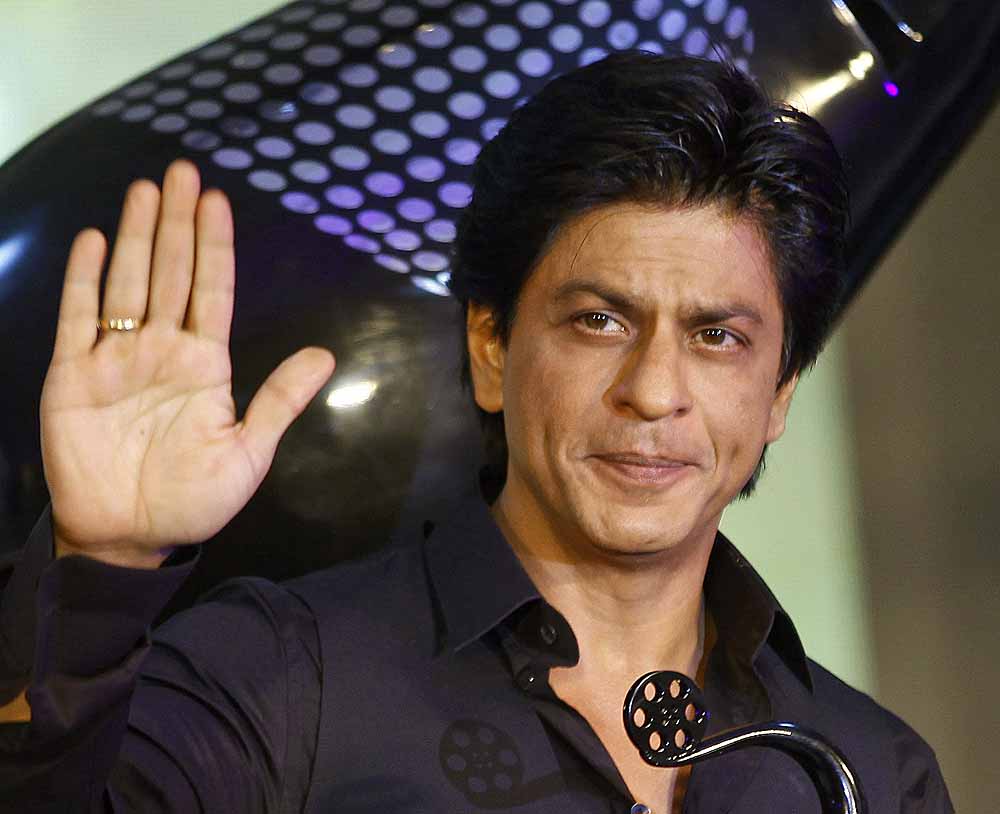 A young blogger, Agratha Dinakaran, has got the social media space buzzing by pointing out how a recent speech by Shah Rukh Khan at the National Management Convention organised by the All India Management Association (AIMA) in Delhi reminded her of something -- J.K. Rowling's commencement speech at Harvard in 2008, 'The Fringe Benefits of Failure and the Importance of Imagination'. In fact, as she blogged, some of the words were a " little too similar to that of Ms. Rowling. No, scratch that. They were exactly the words of Ms. Rowling."
Ms Dinakran pointed out the following passage from Mr Khan's speech:
Let me tell you, poverty is not an ennobling experience at all. Poverty entails fear and stress and sometimes, depression. I've seen my parents go through it many times - it means a thousand petty humiliations and hardships.
And juxtaposed it with this passage from Ms Rowling's famous 2008 speech:
What is more, I cannot criticise my parents for hoping that I would never experience poverty. They had been poor themselves, and I have since been poor, and I quite agree with them that it is not an ennobling experience. Poverty entails fear, and stress, and sometimes depression; it means a thousand petty humiliations and hardships.
It was not just a case of a stray line or two, as Ms Dinakaran went on to cite the following from Mr Khan's speech as well:
I won't bore you with more details of how failure is a good thing because you won't call me back for a talk on success. But I'd like to tell you all that life is not just a checklist of acquisitions, attainments and fulfilments. Your qualifications and CVs don't matter, your jobs don't matter. Instead, life is difficult and complicated and beyond your control, and to know that with humility, respecting your failures will help you survive its vicissitudes.
And pointed out how she was actually reminded of this passage from Ms Rowling's speech:
Given a time machine or a Time Turner, I would tell my 21-year-old self that personal happiness lies in knowing that life is not a check-list of acquisition or achievement. Your qualifications, your CV, are not your life, though you will meet many people of my age and older who confuse the two. Life is difficult, and complicated, and beyond anyone's total control, and the humility to know that will enable you to survive its vicissitudes.
Ms Dinakaran went on to say:
I know many of you are probably thinking that it's just a few lines that have been ripped off, but the man literally quoted those lines verbatim and didn't even credit her for it. He came across as this humble and honest guy who spoke from his heart, while a couple of parts of his speech were clearly stolen.

I don't know if his speech writer messed up or he intentionally stole it; either way, I don't like this one bit. And even if he did want to use parts of Rowling's speech, the least he could have done was credit her or maybe paraphrase some of those lines, but no. The man concluded his speech with the choicest of words plucked from Rowling's speech that earned him a standing ovation.
Incidentally, at the outset, Mr Khan had admitted:
But let me warn you, this is a recycled speech. It's generic and it's simple.
Also Read
And watch, Ms Rowling's speech: