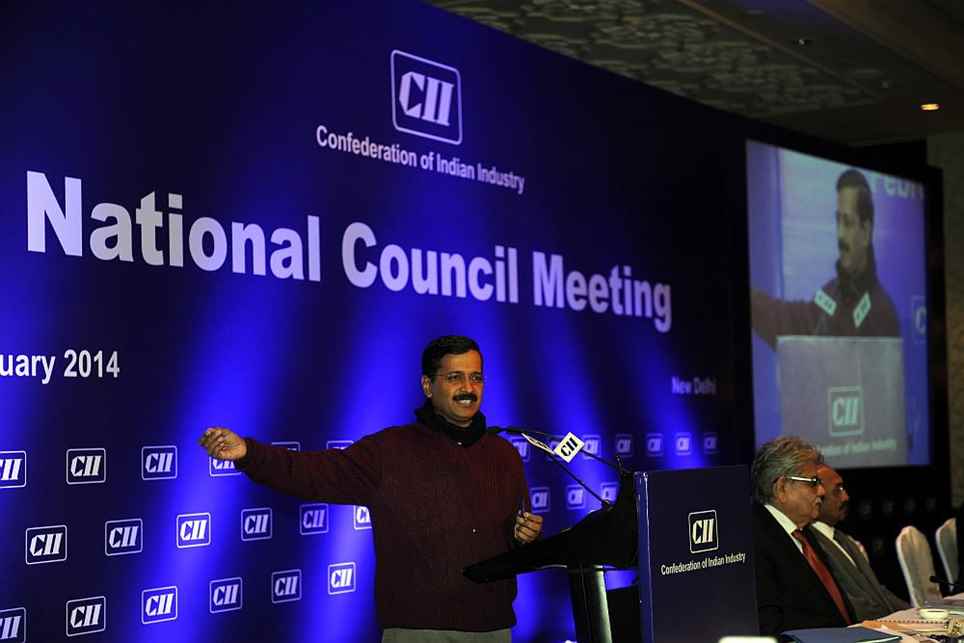 Dear Arvindji,

I write this letter with a lot of hope as well as trepidation. I am hopeful because I have reason to believe that you take my views on board, and I have seen enough evidence of that. I have had a chance to interact with you on a few occasions and stick my neck out and vouch for your intent, earnestness and integrity. I am also willing to forecast the demise of Congress and the emergence of AAP as a national alternative in the next five years. In a battle between a movement and a family name, the former has to win.

However, a few issues inhibit many right thinking people to come out and support you openly. While we recognize that the current political order has failed us, AAP is still not an automatic choice. I would also think that it would be your failure if you do not convert the current anger and frustration into your support. I personally face a lot of criticism for being in the open and arguing your case. As a big votary of change and an activist who wants the old political order to die, I list out a few issues that worry me about AAP:
You should judge yourself by what could have been done in 45 days. Your current report card— an SIT on 1984 riots, an FIR against MDA, water and power subsidies, isn't great for a person of your promise. I just hope you were playing politics in election time, which is par for the course, and your true calibre is much more.
As of now AK is AAP and vice versa. You can either be a Delhi CM or a leader in the parliament. If my vote is for you, what should I vote for—CM or PM? Why cant you develop a second line of leadership? Haven't you failed in identifying your next line of leadership—with vision, clarity, intelligence, wisdom and if course integrity?
You are an eloquent speaker with great clarity of thought. The words used in agitations are not suited for governance. There are too many generalizations and painting all with the same brush. It would help if you practice restraint, without curbing your aggression.
If a party is represented by its spokespersons, AAP is a party of louts. They only seem to spit venom, get personal and are rarely tolerant. Your party is more guilty than others in this respect.
The perception is that you think bureaucrats and law enforcement agencies are corrupt and inefficient. It would help if you also recognize the good ones while singling out the corrupt.
Working for profits is not a crime. In the new world order, no country can survive with such a thought process. The gap between profits and 'profiteering' is big. I was happy with your CII address, and it would be good if you reach out to the industry more often.
Your policy making-conveys 'My Way or Highway'. The debate and discussion preceding decision making, and any plurality of views isn't visible. Transparency in decision making, and communicating the same through administrative orders than press conferences would alter this image.
AAP is as of now attracting more of the same—frustrated, mutant rebels. They all talk the same language and look the same. I hope it is more heterogeneous and believes in diversity of views.
Real life heroes, people with the best intent, and family members of martyrs do not always make a great administration. Your larger objective of involving the Aam Aadmi should not distance you from experience and expertise of successful people.
Transparency and efficiency are mutually independent of each other. An honest administration need not mean the most efficient decision making.
Sir, The country is rooting for change. Even if AAP gets 40 seats in the next Parliament, you will be in a position to dictate policy. While you have captured the imagination of many and injected hope in a crumbling system, I hope that inclusiveness, tolerance, efficiency, growth and trust are the buzz words that AAP also practices from here on.

Warm regards and wishing you the very best
Aam Aadmi