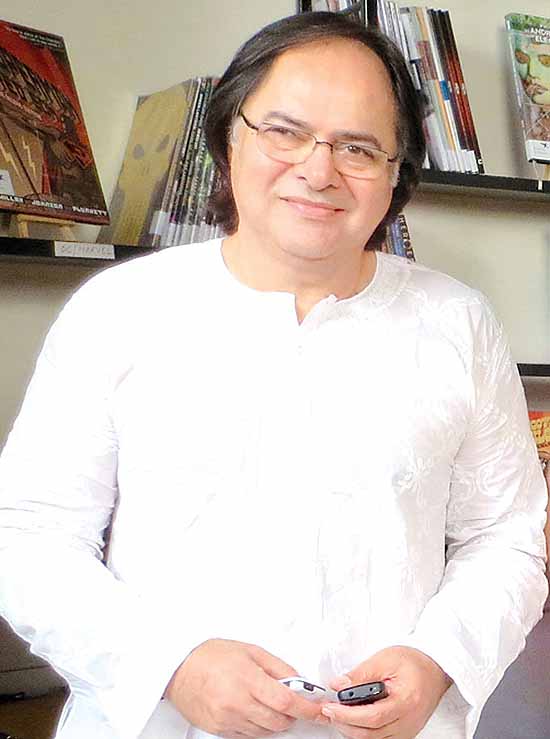 Farooq Sheikh, the well-loved film actor and TV host has died of a massive heart attack, while on holiday in Dubai.

In the 1970s and 80s, Sheikh worked for Hindi film directors such as Satyajit Ray, Muzaffar Ali, Hrishikesh Mukherjee and Ketan Mehta.
He made his debut in the 1973 film Garam Hawa. And went on to do memorable roles in notable films such as Muzaffar Ali's Gaman, Satyajit Ray's Shatranj Ke Khiladi (1977), Sai Pranjpe's Chashme Buddoor (1981) and Katha. Important films like Bazaar and Umrao Jaan followed.
Later, he made a career for himself as a TV star in popular serials such as Shrikant, Chamatkar and Ji Mantriji. He also hosted a popular TV show Jeena Isi Ka Naam Hai on television and performed on stage in productions such as Tumhari Amrita, alongside Shabana Azmi, directed by Feroz Abbas Khan.
Earlier this month, he spoke to Outlook on his new film, Club 60.
Also See: A 2002 interview about Jeena Isi Ka Naam Hai.