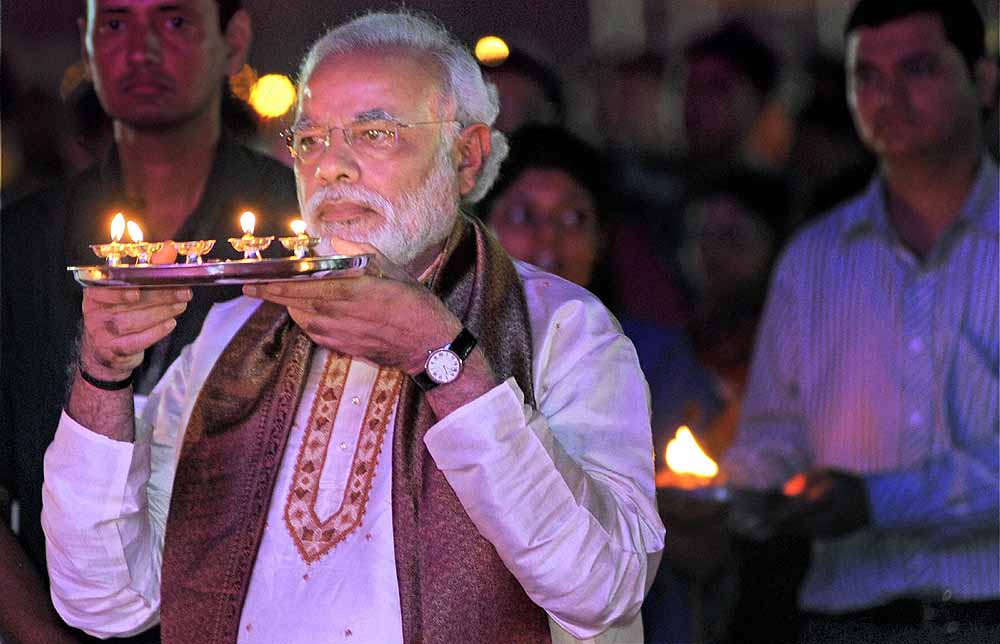 Meanwhile, the "prolific writer and poet" Narendra Modi seems to be basking in a sycophantic propaganda blitz, the like of which has perhaps never been seen before in the country.
The more informed among our readers would certainly have come across the 12 facts about Narendra Modi that were propagated by Namo-bhaktas last month, which included gems such as the following:
Narendra Modi is very particular about his appearance in public. He prefers trimmed beard and hair. As for his clothes, his favourite cloth store used to be Jade Blue of Ahmedabad. He ensures that he looks elegant whenever he moves out. He is known for his kurtas.

Narendra Modi has done a three-month course in the US on public relations and image management. This could be one reason why he has succeeded in positioning himself as one of the most affable and sought-after politicians in the country.
While wallpapers and screensavers had been around for some time, soon thereafter came Modi ringtones.
Similarly, while songs singing paeans to the Gujarat chief minister had been around for some time (eg, check out Namo Namah), now you have an attempt at being hep and with it, with what is being touted as a 'Namo Youth Anthem':
Just a sampler of some of the lyrics:
Hospitality.
Logicality.
Technicality.
Practicality.
Sociality.
Physicality.
Legality.
Regality.
Geniality.
Vitality.
Totality.
Originality.
Punctuality.
Spirituality.
Immortality…
WHO'S THE MAN?
HE's THE MAN.
NaMo Namo

...
Who's gonna scar em?
Who's gonna mar em?
Who's gonna scare em?
Clearly, even the collective spirit of Vogons, and Cacofonix must be pleading, as a comment on the YouTube video puts it: Nomo, please, Nomo!
---
Edited to correct a typo in the headline