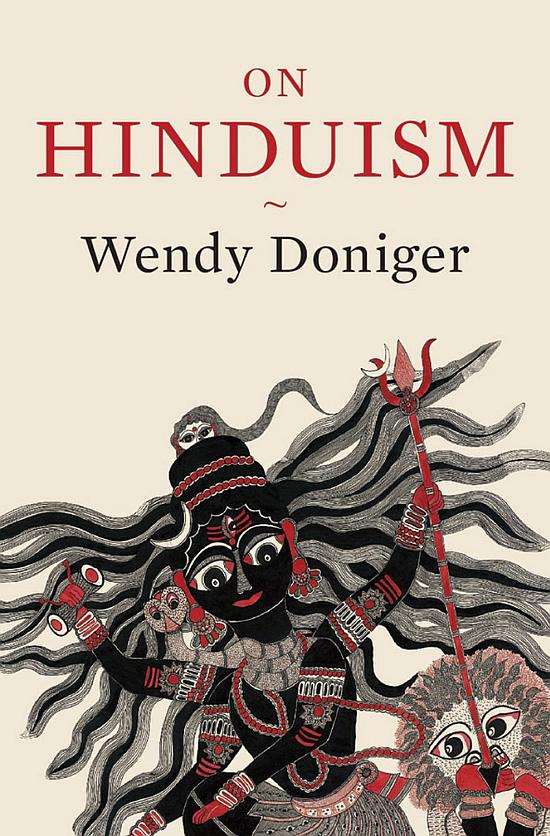 When news first broke of Shiksha Bachao Andolan Samiti (SBAS) also targeting Wendy Doniger's On Hinduism published by the Aleph Book Company, after its success with getting Penguin Books India to withdraw her The Hindus: An Alternative History, Atul Kothari, co-convenor of SBAS, was quoted by The Sunday Express as saying, "We have been given an oral assurance by the publishers that the sales of the book will be stalled. The publishers have been given a week's time to provide an assurance in writing, failing which, SBAS would move the judiciary." He had said that they would wait for a written assurance for a week, failing which the Samiti may take its next "democratic step" to ensure the book is withdrawn.
Co Publisher of Aleph Publications, Ravi Singh, however, had completely denied any such move to The Sunday Express: "We are not withdrawing the book and we are not terminating any contract."
But now the Times of India reports that the book has indeed been withdrawn from Karnataka:
Confirming the move, an Aleph spokesman said, "We don't want to get involved in any controversy. Officials from our Delhi office sent a clear message to us — recall all copies of 'On Hinduism' we had sold across Karnataka. We got back about 100 copies till Tuesday evening."

'On Hinduism' was published in 2013 while 'The Hindus: An Alternative History' was published in 2009. Mayi Gowda of Blossom Book House told TOI that the publisher sought the return all copies of the book. On Monday, this bookshop had sold all 95 copies of the book following renewed interest in Doniger's work post- Penguin's withdrawal of 'An Alternative History'.

Another city bookshop, Bookworm, said it returned a few copies of the book Tuesday morning. The staff at different book shops said they got emails from the publisher seeking their cooperation.
Read the full story at the TOI: Another Wendy Doniger book pulled out, copies of 'On Hinduism' recalled from Karnataka
Also read: The SBAS's objections to On Hinduism: 'A Conspiracy Hatched By The Children Of Marx And Macaulay'